Kylie's First Anti-Tour Shows Announced
After much speculation the word is out – Kylie's announced her first Anti-tour shows in Melbourne and Sydney later this month!
Sunday 18th March 2012, The Palace, 20-30 Bourke St., Melbourne
Tuesday 20th March 2012, The Big Top, Luna Park, Sydney
Small, intimate, unexpected. A unique experience, for super fans only. Kylie and her band performing those songs you thought you'd never hear live! The flipside to a huge "Kylie production", a once in a lifetime chance and a night to remember.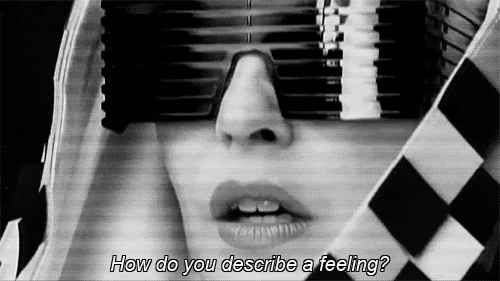 Anti-Tour FAQ from Kylie's Australian PR:
Why do the Anti Tour now?
Armed with 25 years of b-sides, demos and rarities the timing felt right for Kylie to honour her super-fans' request to put on a show where she performs all her non-hits, many songs that super fans know off by heart, but have never before been seen performed live.
Will any "hits" be included in the set list?
One or two hits may find themselves on the final set list, but these shows are not about the hits! Think of these shows as the antithesis of the spectacular über-production that was 'Aphrodite – Les Folies'.
Why do I want to go to a show where all my favourite Kylie hits WON'T be played?
If you're asking this question, this is definitely not the show for you! These concerts will be just Kylie and her band, that she has flown out from the UK, performing B-sides, demos and rarities – songs that you never thought you'd hear live at a Kylie show – especially in a small, intimate venue – a once in a lifetime chance and a night to remember for Kylie's super fans as a thank you for their unwavering support over the past 25 years.
Will there be dancers?
No. Just Kylie and her 7-piece band!
Will the music be stripped back?
No. She's presenting all her B-sides, demos and rarities in all their glory!
What are the dates and will it be only one show in each venue?
Definitely ONE night only at these venues:
Sunday, March 18, 2012 - The Palace, 20-30 Bourke St, Melbourne
Tuesday, March 20, 2012 - The Big Top, Luna Park, Sydney
When do the shows go on sale?
Wednesday, March 7 at 12 noon AEDT only from
kylie.com
and
frontiertouring.com/kylie
How are scalpers going to be managed when tickets for these shows will be in such high demand?
The Anti Tour is for the fans so in a measure to deter scalping The Frontier Touring Company is setting a limit of two tickets per customer. Frontier is asking fans to arrive with their guest to collect their wrist bands in person in advance. They must present the credit card used and the account confirmation number as well as valid Photo ID. Wrist bands are not transferable.
This event is strictly OVER 18s.
For full terms and conditions please refer to INFO at
www.frontiertouring.com/kylie
Will the Anti Tour go anywhere else around the world?
That is certainly the intention, but no other venues have been confirmed yet. Australian fans will be the first, worldwide, to experience the Anti Tour!
WHOOOOOOOOOP!
Kylie, Please Bring The ANTI-TOUR