Kylie To Be Creative Ambassador For Sydney New Years Eve
Lord Mayor Clover Moore MP today announced that Kylie Minogue has been appointed the City's Creative Ambassador for the 2012 Sydney New Year's Eve event.
"So many things are happening for my 25th anniversary in music, but I can't think of a better finale for the K25 year than to be in Australia for the Sydney NYE celebrations."
The Lord Mayor said Ms Minogue would work with the City's production team and creative agency, Imagination Australia, to devise a theme, colour scheme and style for the event. "I'm delighted to appoint Kylie as our Creative Ambassador for 2012 Sydney New Year's Eve and I can't wait to see what she brings to this world class event," the Lord Mayor said.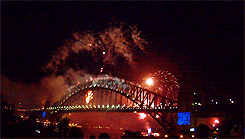 "I'm a very proud Australian, so coming home to host Sydney New Year's Eve is a dream come true," Ms Minogue said. "No matter where I am in the world, I always watch Sydney New Year's Eve fireworks and even though I'm from Melbourne I could not miss this opportunity to celebrate 25 years of performing at the New Year's Eve Capital of the World!