LISTEN & WATCH: Kylie Minogue | K25 (Jack's Megamix - Juampius Videomix)
A career spanning megamix covering 25 years of Kylie's greatest hits.

The ShineOnAndOn blog is pleased and proud to present this AMAZING megamix created by the talented Jack Roeby!
"It's something i've wanted to do for a while and it certainly was a huge task combining Kylie's massive career into one megamix. I hope you enjoy the final mix!"
-Jack
Includes: FINER FEELINGS / TOO MUCH OF A GOOD THING / BREATHE / LET'S GET TO IT / WORD IS OUT / WOULDN'T CHANGE A THING / COWBOY STYLE / CONFIDE IN ME / IT'S NO SECRET / APHRODITE / LIKE A DRUG / 2 HEARTS / BURNING UP / BETTER THAN TODAY / SLOW / MADE IN HEAVEN / I SHOULD BE SO LUCKY / SPEAKERPHONE / JE NE SAIS PAS POURQUOI / I'M OVER DREAMING (OVER YOU) / GOT TO BE CERTAIN / DO YOU DARE? / HEART BEAT ROCK / PUT YOUR HANDS UP (IF YOU FEEL LOVE) / CELEBRATION / HAND ON YOUR HEART / WHERE IS THE FEELING? / GIVING YOU UP / GBI / NEVER TOO LATE / CLOSER ('92) / I BELIEVE IN YOU / ENJOY YOURSELF / I FEEL FOR YOU / ALL THE LOVERS / TOO FAR / IN YOUR EYES / SHOCKED / WHAT DO I HAVE TO DO? / BOOMBOX / LOVE AT FIRST SIGHT / WOW / GIVE IT TO ME / DID IT AGAIN / FALLING / GET OUTTA MY WAY / IN MY ARMS / THE LOCO-MOTION / RED BLOODED WOMAN / COME INTO MY WORLD / SAY HEY / ON A NIGHT LIKE THIS / CAN'T GET YOU OUT OF MY HEAD / THE ONE / WHAT KIND OF FOOL? (HEARD ALL THAT BEFORE) / SPINNING AROUND / BETTER THE DEVIL YOU KNOW
WATCH NOW:
Directed and edited by
Juampius
Thank You, INCREDIBLE! ♥
LISTEN NOW: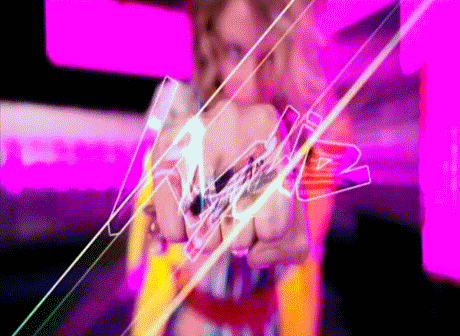 Thank you Jack! Top Artwork by Wayne Quinn, Bottom Artwork by KylieblogFrance.
SENSATIONAL! BRAVO! AMAZING!