Kylie Minogue Celebrates 25 Years Since The Release Of Locomotion With 'Kylie25'
KYLIE Minogue is not big on nostalgia. The world of pop music, her professional home for the past 25 years, is built on always moving forward, constantly looking for the next thing, serial reinvention.
2012 is set to introduce new territory for Kylie - old ground. Minogue is calling it
Kylie25
. It marks the anniversary of her debut single, Locomotion, being released in July 1987 at the peak of Minogue's success in her original chosen field, acting, on her chosen vehicle, Neighbours.
There are all manner of grand, archive-raiding plans for 2012 - last month Minogue recorded an album of her greatest hits with an orchestra at Abbey Road. There's talk of reissuing her albums with rare material. She has a romantic vision of an "anti-tour" in which she performs obscure songs from her back-catalogue. And a book and documentary are in the works.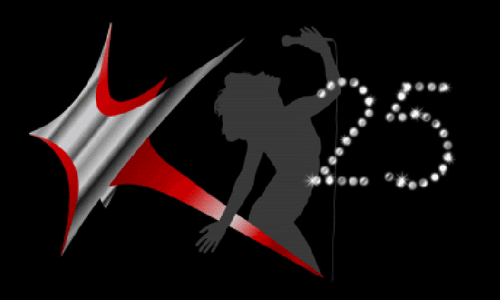 "It's so time-consuming to go through all of the videos and photos for those things," Minogue says. "Like anyone, you see an old photo and because everything is a memory you get distracted."
Unlike most, her life has been comprehensively documented for close to 30 years.
"There's a lot to go through," Minogue, 43, says. "I am embracing it, but it's tiring. There's so many photo sessions. It does blow my mind seeing how much I've done and what a baby I was when I started."
Kylie25 is starting in Australia. The first step - Minogue will be inducted into the ARIA Hall of Fame on Sunday.
"God, 25 years!" she says between giving bite-sized masterclasses for X Factor contestants on how to work a stage.
"It is amazing. Especially to be given the honour in Australia considering it hasn't always been an easy ride here. I'll accept that with much pride."
For years Kylie-bashing was a national sport. Minogue had haters before haters were invented. She was "the singing budgie", the girl who got lucky with I Should Be So Lucky. The blueprint for navigating from TV to the pop charts.
In keeping with her classy upbringing, Minogue never took the bait, merely riding out the highs and lows of her career and in the late '90s reinventing herself as a touring act, starting with 1998's no-budget Intimate and Live Australian tour.
2011's $25 million Aphrodite Les Folies tour visited Europe, Asia, South Africa, Australia and the US. One moment in the tour, a cover of Prefab Sprout's If You Don't Love Me (the b-side of Confide in Me in 1994), was rendered with just Minogue and a piano.
Even after 10 world tours, commentators were surprised Minogue was singing live - and doing it impressively well.
"I'm astounded," she says of lip-synching claims. "I'll take it as a compliment if you think it sounds that great that it's got to be (from) tape."
She feigns banging her head on the caravan's dining table.
"I'm tired of saying it. People who need to know know. Even when I didn't have a clue what I was doing, every concert tour has been 100 per cent live.
"When I was terrified and I knew people would give me a hard time about my voice, yes I could have opted out and taken the easy option (and mimed). But I didn't. And it's great."
Early on, Minogue was the first to admit she wasn't the world's best singer. These days she points out how constant touring and honing her craft has improved her voice.
"I am proud of it, yeah. More than being proud it's accepting - which I have for a long time - you can keep banging your fist and people who don't like it or don't rate your voice, fine. But it's my voice. That's the most important thing. No one else in the world sounds like me.
"That's my tool of communication. Communication is the most important thing in my job. I'm not singing just to hear the sound of my voice."
It was the band from her Aphrodite tour that Minogue assembled in Abbey Road to re-record her greatest hits. As well as performances with an orchestra, some are stripped back to just guitar or piano.
When showing it off for her label EMI, she drew praise.
"People were saying, 'We've never heard you like that, we're so impressed'. The crazy thing is that singing with an orchestra is about a billion times easier than a pop concert. That's a walk in the park.
"To do a pop show in a crazy outfit, you can't walk, you can't breathe, you've raced to do a quick change, you've got two seconds to compose yourself, you're up against everything.
"So the Abbey Road recordings were an absolute pleasure. And you hear so much about Abbey Road, the myth, and I thought, 'Really, is it really all that?' And actually, it is."
Then there's the "anti-tour" - "I'm quite chuffed with that idea," she says. "I've never heard of anyone doing that."
It came when she was constantly asked how she could top the huge Aphrodite tour.
"I don't know how I can beat having water fountains, which is madness," Minogue says. "Some people's favourite tour is still Intimate and Live where we had two penny farthings to put it on."
Minogue asked fans to tweet their fave forgotten songs with a "antitour" hashtag.
"There's too many songs, which is a great problem to have. The reason I thought of it was, when you're on the big shows you're obliged to play a stack of hits. How do you go bigger? You don't, you go completely the other direction.
"I'm not sure when I'll do it. I don't want to spend too long rehearsing, I want it to feel fresh and organic and liberating."
Is it her way of giving back to the most loyal fans in pop?
"Yes, but it's also for myself. Go off-piste, take a turn you're not meant to take. It's a little indulgent, but there's never enough time."
Minogue confirms the tour, when it happens, will take in Australia.
"I'd be in an awful lot of trouble if I didn't come here."
For a woman who admits she struggles to remember the lyrics to some of her Stock Aitken Waterman hits, the anti-tour will be a challenge.
"Oh I'm going to need a lyric stand for sure. I imagine the fans will do homework and know all the lyrics better than I do. That fills me with excitement."
Minogue also used Twitter recently to clarify a media report (with an unflattering photo) that her face doesn't move.
"It's upsetting to say the least," Minogue says, pointing out that her face hasn't got any younger in the last year.
"That was an unfortunate picture," she says. "I thought, 'Who have I pissed off? What have I done?' I'm sure there was another frame from the 10 seconds of pictures they took that wasn't a bad picture."
After passing the five-year all-clear mark, the breast cancer survivor embraces sister Dannii's philosophy that only lucky ones get to grow older.
"That's a really good way of thinking about it," Minogue says of ageing. "I feel good. Right now, jetlagged, I feel 103. But it's been a good year."
Still loved up with model boyfriend Andres Velencoso, who is in Australia to see her Hall of Fame induction, Minogue has earned her place in Aussie music history as one of our most successful pop stars.
"I mostly know what I'm doing," she says. "I've learnt what it means to be a good pop star. There's no shortcut to learning your craft, after all these experiences you feel like you deserve it, you've earned it."
by Cameron Adams (thanks to news.com.au)