WATCH: Kylie Minogue - Timebomb (The Video & Extended Mix)
Here it is!
Kylie Minogue has dropped a new song called 'Timebomb' today as part of her K25 celebrations.
Timebomb, was released after 25,000 tweets were received.
The 25,000 tweets were received in 43 minutes, with record traffic to the site. And a #1 worldwide and US trend on twitter.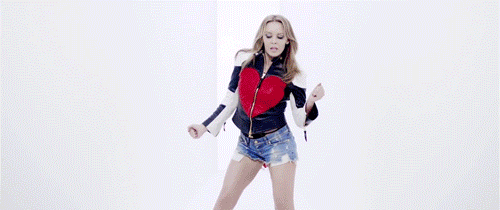 DOWNLOAD THE NEW SINGLE & VIDEO NOW:
iTunes | Amazon
You can now be in the video! If you go to Kylie Minogue's facebook page you can find an app that shows you and six of your selected friends appearing in the images as Kylie swaps her sunglasses in the video. To be directed to facebook please click here https://www.facebook.com/kylieminogue#!/kylieminogue/app_452410944785346
If you were wondering where Kylie passes on her Timebomb travels you can search the CCTV footage along the way. Check out kylie.com/timebomb to see the exclusive footage.
Kylie made a video for the song last month in Soho, causing chaos as she strolled the London streets. The video was directed by Christian Larson.
Kylie will perform the song on the semi-final of The Voice in the UK on BBC1 this Sunday.
As part of the K25 events, Kylie will release a video on the 25th of each month at her website. So far she has performed her Anti-Tour in Melbourne, Sydney, London and Manchester. On June 4 she will perform the Queen Elizabeth II's Jubilee concert at Buckingham Palace and then headline BBC's Proms In The Park in Hyde Park, London on September 9, backed by the BBC Orchestra.
WHOOOOOOOOOOOOOOOOOOOOOOOOOOOP!
WATCH: Timebomb (Extended Mix)...