Get Ready For A Kylie Explosion!
Kylie's K25 May Surprise Is Coming!
Kylie has tweeted the new May "Tweet to Unlock" link
"25000 tweets of #KylieTimebomb will unlock an exclusive video"

Kylie Minogue is expected to debut a new song later this week. The singer has started a countdown timer on her official website which will expire on Friday, May 24 at 7am (UK) and is thought to reveal a new track.
Fans believe the new song will be titled 'Time Bomb', which coincides with the image of a time bomb on the web page.
Minogue recently announced plans to release a
The Best Of
collection in the UK on June 4 and the US on June 19.
The compilation includes her hits 'Can't Get You Out Of My Head', 'Spinning Around' and 'Wow', but doesn't feature her rumored new song.
UPDATE 5/22/12
KYLIE Minogue is set to celebrate her 44th birthday by giving her fans a present.
Minogue will release a brand new single, Time Bomb, on Friday, three days before her birthday.
Her website is running a countdown until the song's premiere, with fans required to tweet to unlock the song.
Minogue will perform the new song on the UK version of The Voice this weekend.
A video for the song, said to be an upbeat pop track, was filmed in London last month.
Time Bomb is a stand-alone release, and does not appear on her upcoming singles compilation, released in June.
It is the latest surprise move in Minogue's year of celebrating her 25th anniversary making music.
Diehard fans were treated to an "anti-tour" filled with b-sides, album tracks and unreleased songs.
A DVD of Minogue's Melbourne Anti-tour is expected to be released this year.
There is also an album's worth of her hits recorded with an orchestra in London last year on the horizon
by Cameron Adams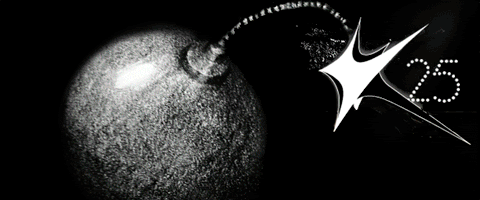 WHOOOOOOOOOOOOOP!