Kylie Arrives In Ukraine For 'X Factor'
Kylie Minogue has arrived in the Ukraine for an 'X Factor' performance tomorrow night. According to rumors, Kylie will sing four songs: All The Lovers, Can't Get You Out Of My Head, In Your Eyes and I Should Be So Lucky. Check out the commercial is being shown on Ukrainian television...
Kylie was greeted at the airport with hydrangeas (by the same journalist who presented hydrangeas to Madonna) and goat milk...
The Nicest, Sweetest & Classiest Pop Star in the World!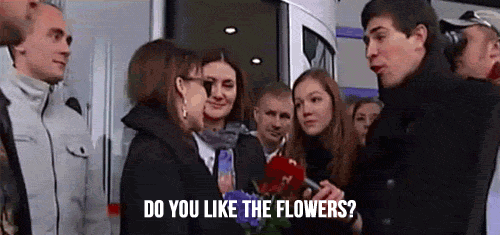 Stay tuned.