Happy Halloween!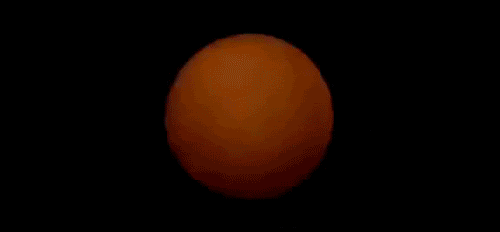 from the ShineOnAndOn blog!


There is nothing more SCARY than hearing these words come out of Kylie's mouth...
"What The FU*K have you done with my things!"
:) Please Enjoy the classic "Hayride to Hell" Starring Kylie Minogue...
To help your Halloween get off to a spooktacular start, we've compiled a Top 50 chart of the biggest-selling horror DVDs of all time...
While you might expect digitally enhanced editions of classics from the '70s and '80s such as
The Shining
,
The Exorcist
or
The Omen
to dominate the upper reaches of the chart - or even modern video nasties such as
The Ring
or
The Blair Witch Project
- the Number 1 slot is actually occupied by 2004 creature feature
Van Helsing
which has sold a staggering 1.3 million copies to date. Starring Hugh Jackman and Kate Beckinsale, Van Helsing is loosly based on the vampire hunter of the same name from Irish author Bram Stoker's 1897 novel,
'Dracula'.
Matt Reeves and J. J. Abrams' monster apocalypse flick,
Cloverfield
, is in the Number 2 position, with Marvel's second big screen adaptation of the Blade comics,
Blade 2
, is a close third.
When it comes to horror franchises,
Blade
is in pole position on cumulative sales, and all three parts of the Blade trilogy in the Top 13.
Saw
and
Underworld
occupy second and third place, respectively.
The full Top 50 is as follows:
01 Van Helsing
02 Cloverfield
03 Blade 2
04 Constantine
05 Blade
06 Pan's Labyrinth
07 The Lost Boys
08 Saw
09 Underworld
10 Jaws
11 Ghost Ship
12 Hostel
13 Blade Trinity
14 The Shining
15 Interview With The Vampire
16 The Exorcist
17 Final Destination
18 Underworld Evolution
19 Dreamcatcher
20 Saw 2
21 Saw 3
22 Devil's Advocate
23 Paranormal Activity
24 From Dusk Till Dawn
25 Sleepy Hollow
26 The Ring
27 The Descent
28 Zombieland
29 American Psycho
30 Dog Soldiers
31 30 Days Of Night
32 Silent Hill
33 The Grudge
34 Saw 4
35 An American Werewolf In London
36 Stigmata
37 Bram Stoker's Dracula
38 Final Destination 3
39 The 13th Warrior
40 What Lies Beneath
41 Gothika
42 1408
43 The Village
44 Dawn Of The Dead
45 The Hills Have Eyes
46 The Wolfman
47 The Blair Witch Project
48 Let The Right One In
49 Creep
50 Wolf Creek
http://www.theofficialcharts.com