Kylie's 'Cant Get You Out Of My Head' The Most Played Song Of The Decade
Kylie Minogue's mega-hit "Can't Get You Out Of My Head," which topped the UK singles chart in 2001, has been named the most played song of the 2000s in the UK by the Performing Right Society.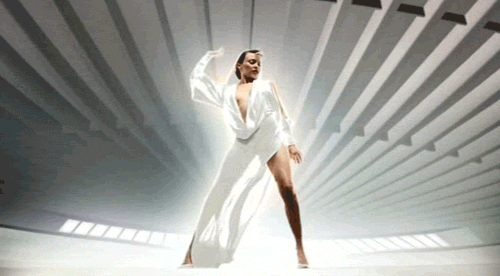 "Can't Get You Out Of My Head" was a worldwide hit for Kylie; reaching number one in more than 40 countries, including the United Kingdom, her native Australia, Germany, France, Italy, Ireland, New Zealand, Switzerland and every other European country except Finland, where it peaked at No. 5.
Although she had been a star all over the world for years, the song marked Kylie's return to the forefront of the US music scene after a 13 year absence. "Can't Get You Out Of My Head" became her first top ten hit in the U.S. since "The Loco-Motion", which peaked at number three for two weeks in 1988. The single would go on to sell over 4 million copies worldwide.
The Performing Right Society, the United Kingdom association of composers, songwriters and music publishers, named
Britney Spear's
"Toxic" as the second most played song and
Robbie Williams'
"Angels" as the third.
Most played songs:
1. Kylie Minogue – Can't Get You Out Of My Head (2001)
2. Britney Spears – Toxic (2004)
3. Robbie Williams – Angels (1997)
4. Jamelia – Superstar (2003)
5. Liberty X – Just A Little (2002)