Kylie Minogue on Life-Changing Cancer Scare, New Album
'It's bringing out something different in me,' she says of move to Roc Nation
Last February, following the Grammy Awards in L.A., Kylie Minogue joined Deadmau5 on stage at House of Blues at a Roc Nation-sponsored benefit. Fast-forward three months later, and Minogue tells Rolling Stone that her move to Roc Nation and recording her new album in Los Angeles have completely rejuvenated her.
"It's been very interesting to be making an album primarily here – just the slight difference in the way people work," she says. "And it's a great new energy being with Roc Nation. It's a very exciting time."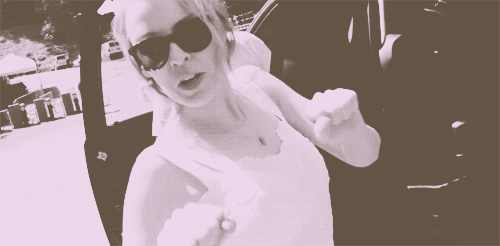 She's working with a new set of producers, from Pharrell and Stargate to Darkchild, and finding a new sound. "It's bringing out something different in me, which is cool," she says. "I need to know what it is to do something different – different style of delivery, different beats, different subject matter. I think that I am a natural chameleon, so that floats my boat . . . I will maintain the DNA of what a Kylie track is, just because I'm on it. I like to try move the goalpost and experiment with different sounds. I can't tell you exactly what it is. I couldn't really describe it yet. But I can tell you I'm having a lot of fun in the process."
So when will people get to hear this new sound? "That's the $64,000 question," she says. "This year – I'm hoping sooner rather than later. Is that vague enough?"
One thing she is certain of is that she cannot wait to start playing this new material live. "There are definitely tracks where I sit in the studio and say, 'Just give me the audience and this will be magic,'" she says. "I'm desperate for that moment."
Minogue will be onstage in Beverly Hills tonight, though not as a performer. Eight years after being diagnosed with breast cancer, she will be given the Courage Award in Beverly Hills at An Unforgettable Evening benefitting EIF's Women's Cancer Research Fund. The event will also feature a performance by Rolling Stone cover boy Bruno Mars, who Minogue is excited to see.
"I'm a huge, huge fan, so I think Bruno is gonna be amazing, and I am looking forward to that just to let loose – I can finally breathe," she says.
"It's much more nerve-wracking to speak than to perform. Especially with a subject like this," she says. "I don't like to talk too much about my experience because it's super personal, but I do speak about it because it's important and it's not something you can give sound bites on. It's a profound, life-changing experience, and there are so many emotional levels and stories within that story it's hard to wrap up how you feel about it in a few nifty minutes."
Giving a speech is just one concern Minogue had with accepting the recognition. The Courage Award is a lofty moniker, so much so that Minogue admits that caused her a moment of doubt as well. "It's so weighty that my initial response was I didn't know if I [deserve] this, because frankly you don't tend to think of yourself as being courageous when there are countless people who are more courageous each and every day than I'll ever be in my life," she says.
But after careful consideration she decided that the award was bigger than just her. "I realized in my story there was a lot of courage, and from the people around me as well – my parents, my brother and sister, the rest of my family, friends and from myself, of course," she says. "So I'm very honored to be presented with the award, and I can only accept on behalf of anyone who has been through or is going through this kind of ordeal, because you do have to dig deep."
She hopes to offer others battling cancer a glimmer of optimism. "I know when I was there, you look for any signs – big, small. You're just looking for any kind of hope that you can cling on to," she says. "What's important about nights like An Unforgettable Evening, where it's shrouded in glamour and fabulous people, is the funds that go to the real heroes who are doing the essential work, which then gives patients and their loved ones hope. And when you have hope, the courage that you need is made a little bit easier."