WATCH: Kylie's Interview With Yahoo OMG!
Kylie Minogue may have worked with everyone from Kermit The Frog to Keith Washington to Jazzi P but the hugely successful popstar has her eye on another kind of duet.
Speaking exclusively to Yahoo! omg! ahead of the launch of her new album 'The Abbey Road Sessions' the Australian singer told us that she's eager for collaboration with another female.
Asked whether she might be keen on pairing up with Adele or Katy Perry sometime soon the pint-sized songstress said: "What I'd love to do is a duet with another girl because I haven't done that, aside from Jazzi P doing a little bit in 'Shocked'.
"But I don't know who. I was doing some tweeting back and forth with Sky Ferreira. I think it's interesting to work with someone who is not the person you expect.
"There's so many of the girls who are doing so well and I admire each and every one of them regardless of whether it's my kind of music or not.
"Any girl who is out there doing it, I know how hard they work, I know what they put themselves through and on a level of respect I think they do great. And if something like that came in to intervene I'd be thrilled with that as well."
And Kyles, who is celebrating 25 years in the music industry this year with a reworking of her classics at Abbey Road, confessed that there's a certain male singer - and his band - who are STILL on her to-do list.
She said: "There's lots of people I'd like to sing a duet with. I don't really name them very often as there's so many of them and I'm sure whatever the next one will be will kind of come from seemingly nowhere which a lot like a lot of the other ones have.
"I have publicly said that yes, I would love to do a duet with Brandon Flowers because I love him and I love The Killers. I've never heard from the guy so it's probably not going to happen."
Err Brandon, pick up the phone.
Talking about the Anti-Tour, which was such a far cry from the theatrics of Aphrodite, Kyles said she didn't think it would be released on DVD anytime soon.
She said: "There have never been any plans to release the Anti-Tour as a DVD. It was filmed the first night in Melbourne.
"We did two shows in a night — I felt exceptionally rock and roll. But it's there and one day if I can press the button or make someone press the button and make it happen.
"But the decision did come from above that there was so much on this year that it's been put to the side. I wouldn't have minded it happening. But it's there. Let's drag that one out. For K whatever, whatever the next K celebration will be. It won't be K26!"
And we asked the popstar - who is celebrating 25 years in the music industry with K25 - whether there will be a K50 she told us: "(Laughing) With my zimmer frame. My bedazzled zimmer frame.


"People do ask me is there going to be a K50, K anything else. How much longer do I see myself doing this. And I don't know. I didn't know it would last 25 years in the first place but I'm still inspired.


"In many ways I feel like I'm just starting to know what I'm doing. I have joked about retiring but really, if I just look at the last year, if I'd stepped away I'd have missed out on acting in Holy Motors, the Anti-Tour in response to Aphrodite, singing at Proms In The Park, releasing Abbey Road sessions.


"My inquisitive nature will probably not let me rest for some time to come. Whether there's going to be K50? I don't know if I'll last that long or if people's interest will last that long.
About her next record, the pint-sized singer said: "I said earlier in the year that I would love the next album to embrace my inner Ibiza but I think most of them do anyway.
"It's been interesting this year with a song like 'Flower' which is such a personal song and so different to what people would expect from me.
"But the response to that has been amazing and people have really responded to it being a personal story so I'm keen to find a way where I could marry the two - there's no reason why those kinds of lyrics cannot somehow make it into a dance track.
"They seem like chalk and cheese but I'd like to find somewhere in the middle — that would be cool."
And Kylie, who has spent this year gearing up for K25 - a celebration of her 25th year in the music industry, said she can't wait to get her teeth into her new tracks.
She told us: "I have started work on the next album. Obviously this year has had me focussed on other things but when I had a bit of time, actually in January, that long ago, I took my first steps into the studio.
"But next year will be the time to really get stuck in. I love going in with people I know and that I've worked with before. We understand each other.
"We get in the studio and just take off. I've worked with a couple of new people where we're just starting to get to know each other. I don't know studio-wise where next year will take me.
"I imagine it will be as always a mixture of songs I write and songs that come in that are killer tracks that I want."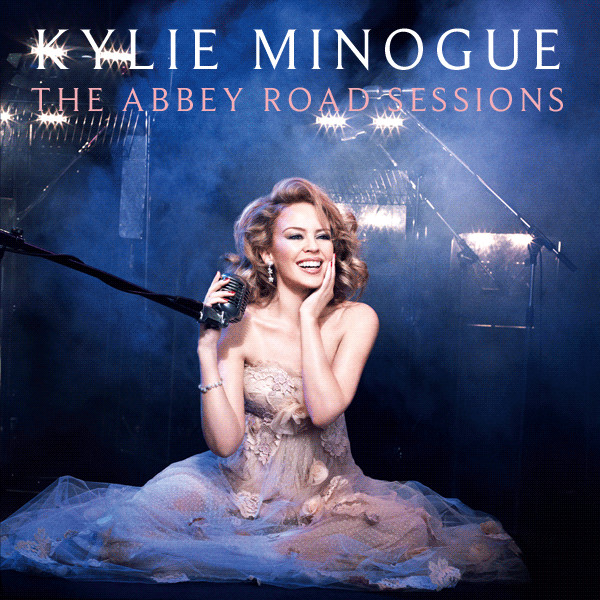 Who wants an AntiTour DVD by Kylie Minogue? Please TWEET #KylieAntiTourDVD or #AntiTourDVD to show your support ♥ Thank you!